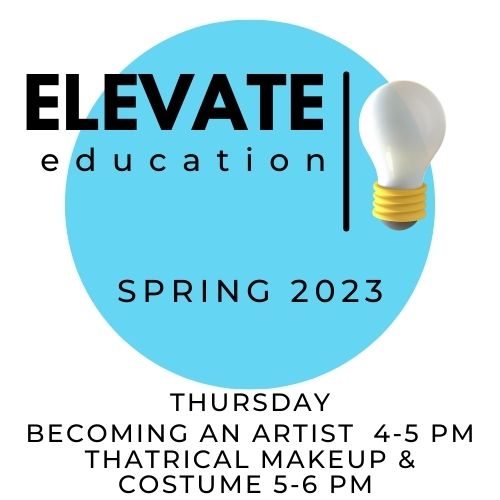 ELEVATE ENRICHMENT - BECOMING AN ARTIST & THEATRICAL MAKE-UP AND COSTUME
Elevate is an enrichment program provided to children in our community to have a safe and fun experience through classes taught by volunteers. We started during the covid years to help out families that needed such space for both kids and parents, and we're anticipating for our 6th season to be kicked off.
This coming season, we'd like to have a couple of prepping classes for some elements from the next year's theater camp. We'll do Theatrical Make-up and Costume Class for our regular class schedule and will let you know if we're ready to have stage art and acting class so we can have more time to be ready for our play. So please check the classes to see if your child will be interested in them, and keep your eyes open for our new schedules for other classes.