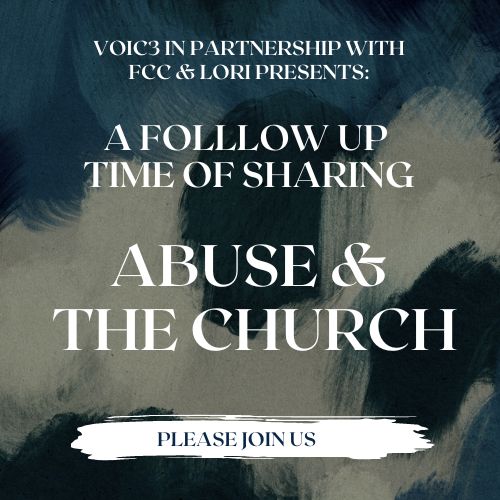 Sharing & Follow Up Meeting - Abuse & the Church
We are hosting a second follow up get together for anyone who would like to share stories of abuse both in the church and in relationships and how the church has both taught and responded to the abuse. Even if you were not able to attend the panel, we welcome you to attend this get together. The details are below.
As Eric Hays mentioned at the panel, we ask that only those that have experienced first or second hand attend this event due to the sensitive nature of the stories. We also want to maintain confidentiality on what is shared.
Sunday, April 2nd, 2023

12:00 pm @ Fremont Community Church

39700 Mission Blvd,

Fremont, CA

Lunch will be provided!

Please RSVP to Jennifer at voic3ministry@gmail.com